We are Audio Legion. We were founded by Jacky Liao in 2014 in Tampa, Florida as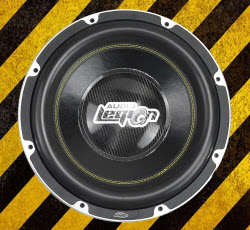 FSD Audio. We began sourcing South Korean amplifiers under the FSD Audio brand name. Once it became clear to us that we wouldn't be able to register the FSD Audio trademark, we changed course and created the new brand name Audio Legion. Every product we create will carry the Audio Legion logo going forward.
Our ever-growing product line currently includes Korean-built amplifiers, subwoofers, pro audio speakers, coaxial speakers, component sets, tweeters, and related accessories such as amp kits.
Conservatively rated at 1,500W RMS, the S3012 features an American-made 3″ high temperature pure copper voice coil, a high roll foam surround double stitched to a competition grade pressed paper cone, and a sleek carbon cap. Click the Tech Specs button for complete information on the S3012.
Available in dual 1 and dual 2 ohm models!
1500 Watt RMS / 3000 Watt Peak
Frequency Response: 47 Hz – 300 Hz
Sensitivity: 85.2dB (D1) 84.8dB (D2)
Fs: 47Hz (D1) 47Hz (D2)
X-Max: 23mm one-way
Mounting Dimensions: