The Duane Hybrid Brief By Solo New York
It's a perfectly sized backpack with tons of handy pockets and a special feature – tuck the straps away in the hideaway back pocket and you have yourself a handy briefcase – all in one.

According to data from NPD Group, the Duane Hybrid Briefcase / Backpack from Solo New York is the top-selling laptop backpack in the United States. Hybrids are hot, and the Duane rose to the top with great features, an easy style that works in both casual and professional settings, and integrated protection for laptops, tablets and stowage for other tech needs and all the other day-to-day necessities.

Inspired by the exciting buzz of Lower Manhattan, the Duane Hybrid channels a downtown spirit into stylish yet laid-back appeal. The everyday design complements the urban lifestyle with an ever-cool black and grey color palette.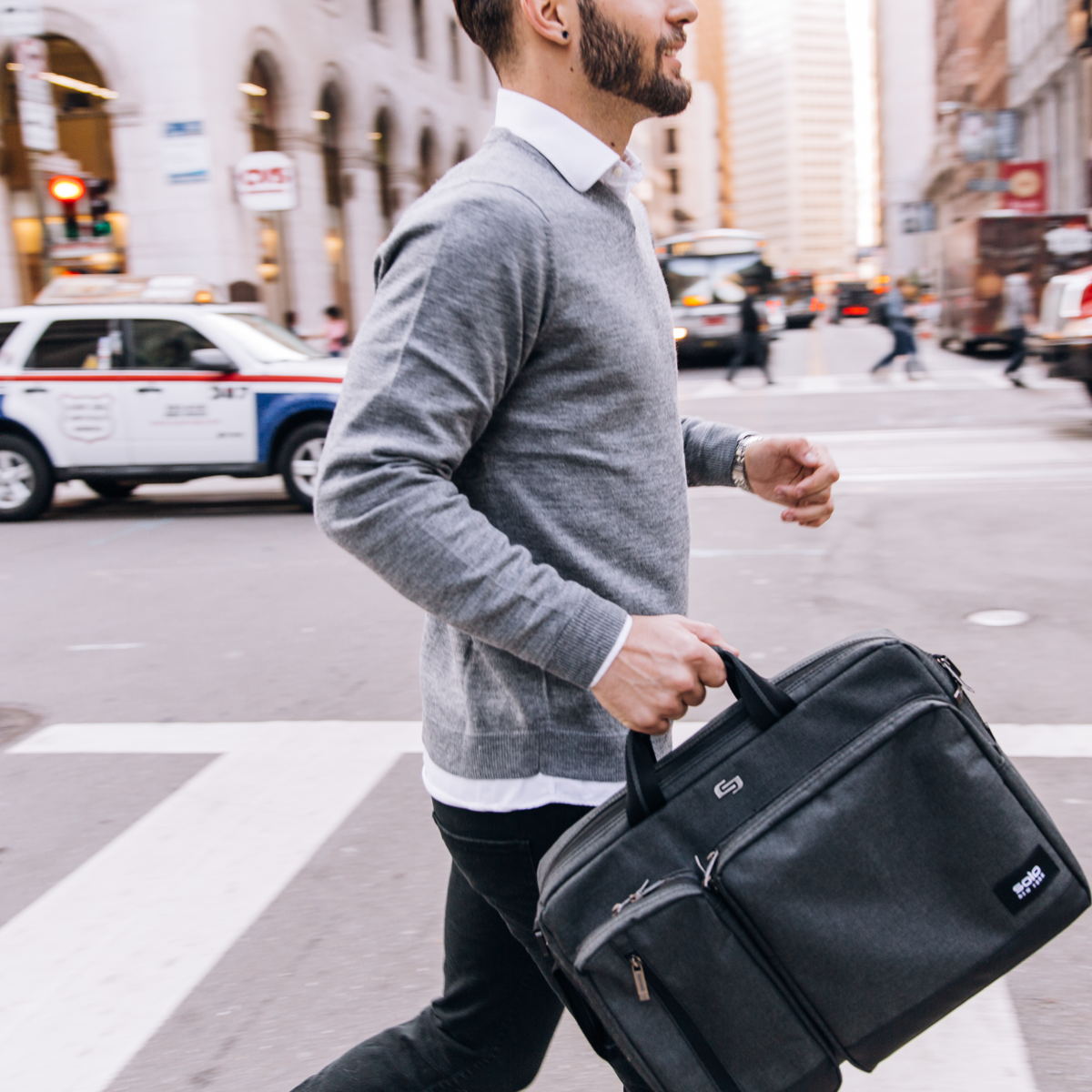 The Duane Hybrid is available online at solo-ny.com and in major retailers across the nation.
The Duane is available in black and grey.
MSRP: $49.99
Specs:
Briefcase transforms into backpack
Fully padded 15.6″ laptop compartment
Internal iPad/ tablet pocket
Large front pocket with organizer section
Two front quick access pockets
Padded carry handles with magnetic snaps
Removable/adjustable shoulder strap
Hideaway padded backpack straps for added comfort
Polyester body
Body size: 12.5″ x 17″ x 5″
Laptop size: 15.2″ x 10.4″ x 1.7″
Weight: 2.1 lbs
solo-ny.com/duane-hybrid-briefcase-backpack?color=Grey